From very early on in my life I have been a glutton for books. So I suppose it was the next logical step to not only read but also write and even publish books. Changes in both the printing and the publishing industry make authoring and publishing nowadays a lot easier than it has been in the past. So here I go on a new journey … follow me if you like.

Tian Books
is
by Gabriele Golissa – Publishing
's art and coffee-table book imprint. Launched in the Spring of 2017, it publishes books with beautiful artwork and photographs to look at and, depending on topic, interesting information to read. In short, the reader—or viewer—will pick Tian Books up again and again.
Tian is Chinese for sky. The corresponding Chinese character combines the symbols for horizon and great to form a new symbol: the greatest. Thus Tian symbolizes everything humans cannot influence, anything that is beyond sheer rationalism. Artists often draw their inspiration from a source they cannot describe. Tian Books aspire to take the viewer and reader into this world.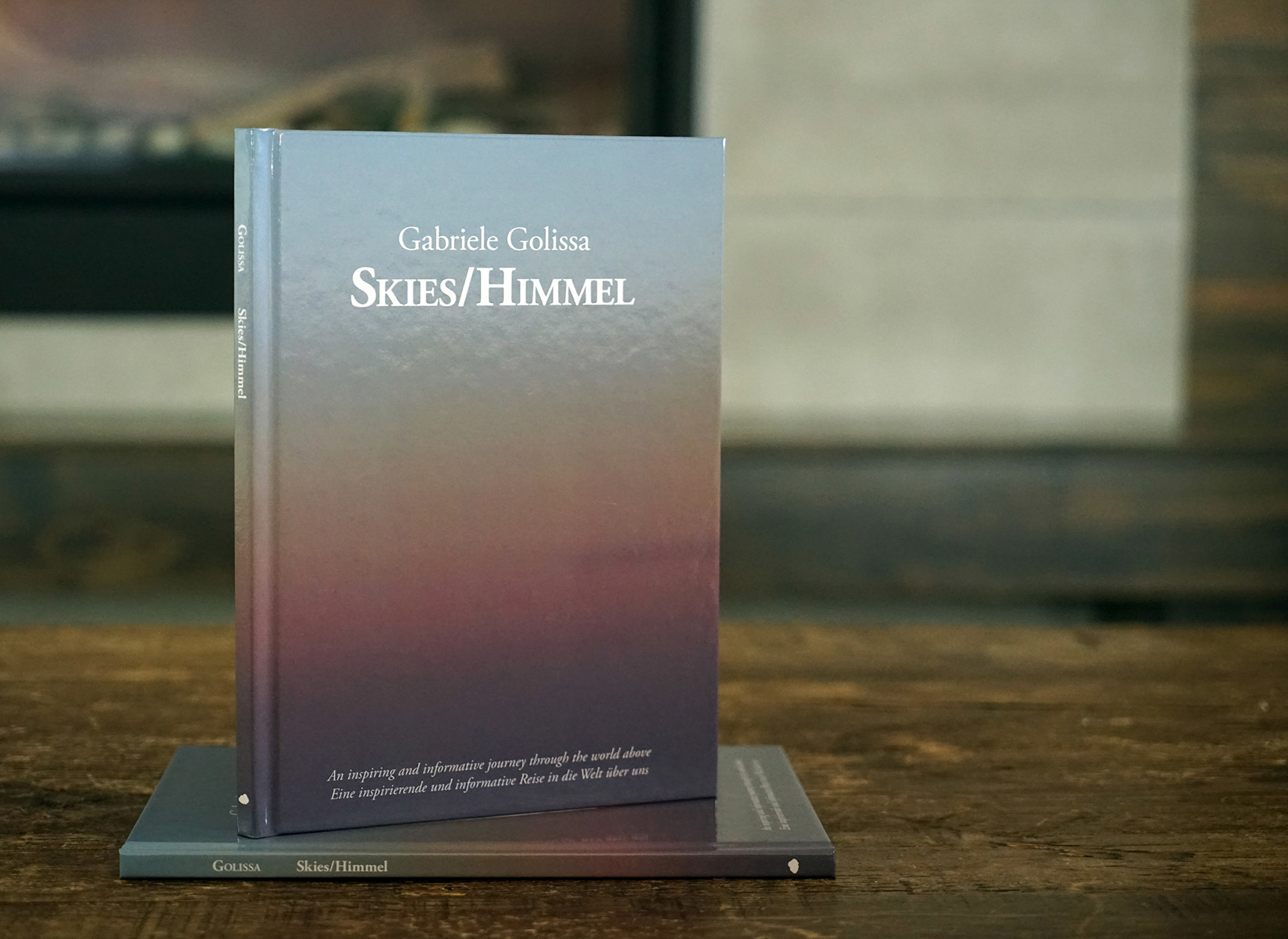 Gabriele Golissa: Skies/Himmel
An inspiring and informative voyage through the world above. German-born and now Montana-based fine art photographer Gabriele Golissa takes you on a journey through her skies. Enjoy wonderful photographs of skies in almost every color, learn where the colors of the skies come from, and look at interior design ideas and how a
Skies by Gabriele Golissa™
photograph could look in your home. An ideal book for art lovers, fans of photography, and nature enthusiasts alike. Fully bilingual (English/German).
Take a look at a few sample pages of "Skies/Himmel":

"Skies/Himmel" is available where books are sold:

- Hardback (ISBN 978-0-9989432-0-6)


- E-book for iPad and Mac (ISBN 978-0-9989432-1-3)